Carburetter Overhaul/Service Kits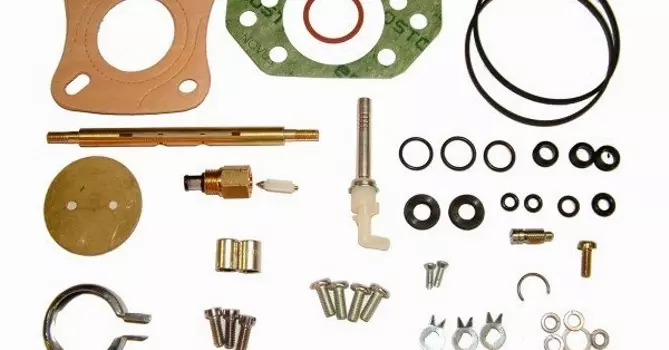 There are two kits for most carburettors. An Overhaul kit which contains ALL the necessary parts to completely overhaul your carburettor - except the needle and dashpot spring. The other kit is a service kit which is basically an overhaul kit less throttle spindle and butterfly. They are supplied with all necessary small parts and full instructions to complete the rebuild. Picture show's 90% of a turbo carb overhaul kit.
Overhaul Kits

These are complete overhaul and repair kits with all parts necessary service parts including Spindle, butterfly, jet, needle valve, seals, gaskets and all necessary small parts to complete the professional rebuild..Not to be confused with the service kits. Kits do NOT include Needle or dash pot spring

Service Kits

The SU Service kits are all necessary parts to service the SU Gaskets Seals Jet, Needle valve but do not include the Spindle or Butterfly. Most spindles, being brass, wear quite a lot so please check for wear before ordering.